Headlands Gift Shop at Flamborough Head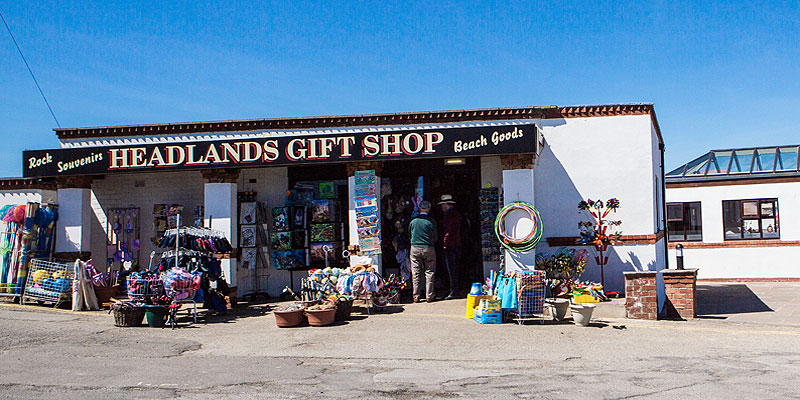 The Headlands Gift Shop is an Aladdin's Cave just waiting to be explored.
Stocked with everything you need for the beach or a souvenir to take home to commemorate your visit... or a gift for a friend or loved one.
We also stock a lovely range of Regatta Clothing and Footwear.
You will enjoy your visit, whatever the weather. As well as browsing through our Gift Shop collections, there is also our restaurant, licensed bar and a cliff top location with panoramic views of the beautiful coastline.
If you are seeking to dine out with family or friends and are looking for a family restaurant, cafe bar or licensed bar, then come along to the Headlands Family Restaurant and Cafe Bar at Flamborough Head not far north of Bridlington and south of Filey. Eating out is a wonderful social experience, but this beautiful and inspirational location certainly adds to the atmosphere and emotions of your experience. Our clifftop location on the Yorkshire Heritage Coast is purely breathtaking. The location of Headlands Restaurant is a jewel on this coastline that encompasses such as Saltburn, Staithes, Whitby, Robin Hoods Bay and extends towards Scarborough in North Yorkshire, but here in East Yorkshire the Flamborough headland,stands supreme and dramatic. So come along and enjoy a warm welcome, excellent hospitality, mouth-watering wholesome food and magnificent scenery.