We Welcome Bikers, Motorcycle Enthusiasts and Motorbike Clubs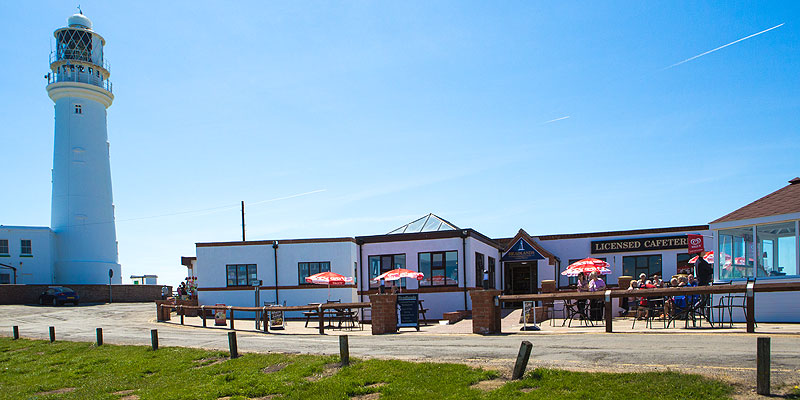 The Headlands Restaurant offers a biker-friendly environment for individual motorcyclists and motorcycle clubs and motorbike rallies... as well as a very warm welcome and hospitality.
Motorcycle enthusiasts are regular visitors to our facility where we provide plentiful parking and an absolutely great location. The high numbers of motorbike clubs and groups and individual bikers that regularly arrive at the Headlands Restaurant make it a regular stopping off point on their excursions throughout the year, whatever the season.
There are many reasons why bikers choose to come back over and over again to the Headlands Restaurant. Here we offer excellent food, numerous menus and an incredible number of dishes to choose from. In addition, our speed of service of food orders makes a stop-over here very easy to fit into your route schedule for your day's tour. In addition, we offer a very wide range of refreshments for your consideration.
Our restaurant has an indoor capacity of 150 people, whilst outside, on our lovely patio terraces, we can serve a capacity of 80 people. So depending upon the weather at the time of your visit, you have the choice of two lovely environments in which to enjoy your food and refreshment. But whether you are inside or outside, we offer sensational coastal views of the spectacular Yorkshire Heritage Coastline at Flamborough Head. So all you bikers and motorcycle enthusiasts can look forward to a fantastic time and an excellent service at the Headlands Restaurant which is very definitely biker-friendly.
If you are seeking to dine out with family or friends and are looking for a family restaurant, cafe bar or licensed bar, then come along to the Headlands Family Restaurant and Cafe Bar at Flamborough Head not far north of Bridlington and south of Filey. Eating out is a wonderful social experience, but this beautiful and inspirational location certainly adds to the atmosphere and emotions of your experience. Our clifftop location on the Yorkshire Heritage Coast is purely breathtaking. The location of Headlands Restaurant is a jewel on this coastline that encompasses such as Saltburn, Staithes, Whitby, Robin Hoods Bay and extends towards Scarborough in North Yorkshire, but here in East Yorkshire the Flamborough headland,stands supreme and dramatic. So come along and enjoy a warm welcome, excellent hospitality, mouth-watering wholesome food and magnificent scenery.